What is structured reporting
?
Why is it necessary and why with Smart Reporting?
Structured reporting is the creation of a standardised medical report usually based on templates, which provide essential criteria and classifications that are relevant for the report and therefore for the documentation of the diagnosis and the therapy initiated by the referring physician. This results in standardised medical reports, an increase in clinical benefits and the generation of data that is comparable, evaluable and machine readable.
Why is structured reporting so important
?
Although medical documentation is an important part of medical practice, it has developed little over time, especially in comparison to other medical-technical innovations. As a result, medical documentation, whether in a doctor's letters or in radiological reports, is very individual and scarcely standardised. This impedes or even prevents innovation, in particular the comparability and evaluability of reports. Potentially, this could lead to delays in medical care, challenges in research projects, or even limitations in the deployment of artificial intelligence in medicine.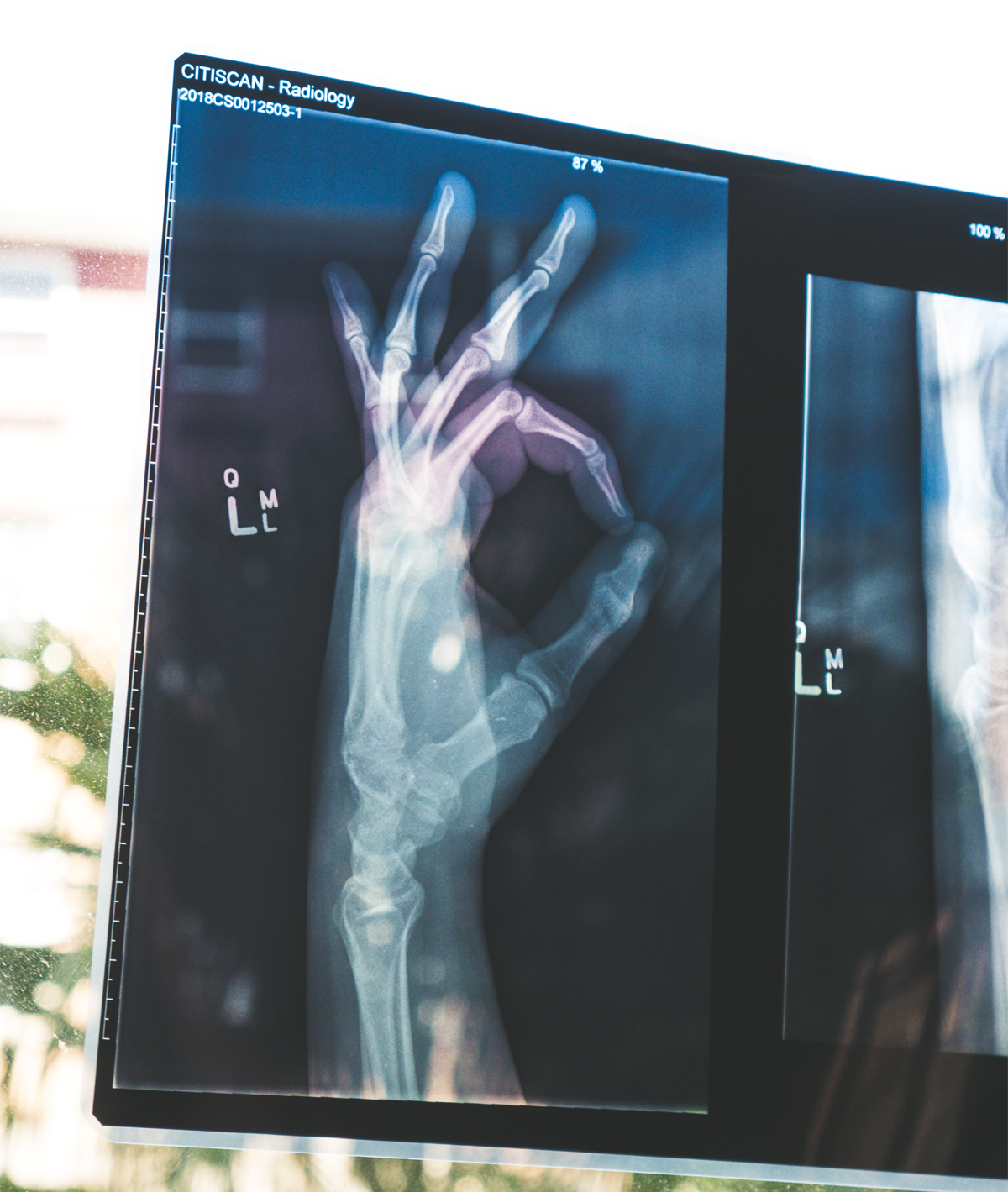 Up to
50%
Reduction of missing keyfactors2
Leading to
60%
higher quality and consistency 3
About
50%
faster information extraction 4
Improving quality with standardisation
.
This issue has been highlighted in numerous studies: Different radiologists who interpret the same MRI examination show a high variability in their findings. As a result, the subsequent therapy and therefore the patient's outcome can depend on the institute performing the MRI examination and which radiologist reports it.1 Structured and criteria-based reporting presents an excellent tool to efficiently prevent such problems by standardising the reports.
Additionally, structured reporting significantly improves the interdisciplinary exchange between physicians. It was demonstrated that structured reports add more value to the subsequent clinical decision-making than free-text reports5 and reduce additional consultation.6 Structured reports thus address the clinical questions of the referring physician better7 and improve treatment decisions.8
Why is structured reporting with Smart Reporting so valuable
?
Compared to other vendors, Smart Reporting offers a smooth and uncomplicated implementation of structured reporting without requiring you to change your individual workflow, for example SmartReports facilitates the use of speech recognition in conjunction with structure. Numerous other product features facilitate efficient and modern reporting as well.
Hybrid Reporting
.
With hybrid reporting, you can use speech recognition with your own texts and formulations at all times and thereby choose when and how extensively you want to use structured reporting. This allows you to seamlessly weave the software into your personal workflows.
One interface for the entire radiological report
.
With SmartReports, you can complete the whole reporting process in the same reporting software, from generating structured data to validation of the report and distribution of the report to other IT systems.
High level of flexibility with the Template Creator
.
Structured reporting strongly depends on the underlying templates, which should have a sensible balance of detail and simplicity. The templates from Smart Reporting comply to these requirements and are aligned with the latest scientific guidelines. In addition, we provide our customers with template flexibility, facilitating template customisation via the Template Creator, to meet bespoke departmental needs.
Curated digital textbooks
.
Integrated context-specific digital textbooks provide direct access to guidelines, classifications, pathological examples of findings and medical expertise while reporting. This reduces time-consuming research on complex cases.
Connected and location-independent medical collaboration
.
With the introduction of SmartWorX, we offer a global worklist to optimise workflows between different sites. It facilitates the exchange of information across departments and locations and enables the rapid connection of new locations. With SmartWorX we provide the basis for a data-driven digitisation strategy for clinics and practices.
Herzog R et al. Variability in diagnostic error rates of 10 MRI centers performing lumbar spine MRI on the same patient within a 3-week period. Spine J 2017;17:554-561



Armbruster M, Gassenmaier S, Haack M, et al (2018) Structured reporting in petrous bone MRI examinations : impact on report completeness and quality. Int J Comput Assist Radiol Surg.



Schoeppe et al. - 2017 - Structured reports of videofluoroscopic swallowing studies have the potential to improve overall report quality



Schoeppe F, Sommer WH, Nörenberg D, et al (2018) Structured reporting adds clinical value in primary CT staging of diffuse large B-cell lymphoma. Eur Radiol.



Schoeppe F, Sommer WH, Haack M, et al (2017) Structured reports of videofluoroscopic swallowing studies have the potential to improve overall report quality compared to free text reports. Eur Radiol 1–8.



Nörenberg D, Sommer WH, Thasler W, et al (2016) Structured Reporting of Rectal Magnetic Resonance Imaging in Suspected Primary Rectal Cancer. Invest Radiol 00:1.



Kim SH, Sobez LM, Spiro JE, et al (2020) Structured reporting has the potential to reduce reporting times of dual-energy x-ray absorptiometry exams. BMC Musculoskelet Disord 21:248.



Ernst BP, Reissig MR, Strieth S, et al (2020) The role of structured reporting and structured operation planning in functional endoscopic sinus surgery. PLOS ONE 15:e0242804.