SmartCreator & SmartLibrary.
Customizable to your clinical routine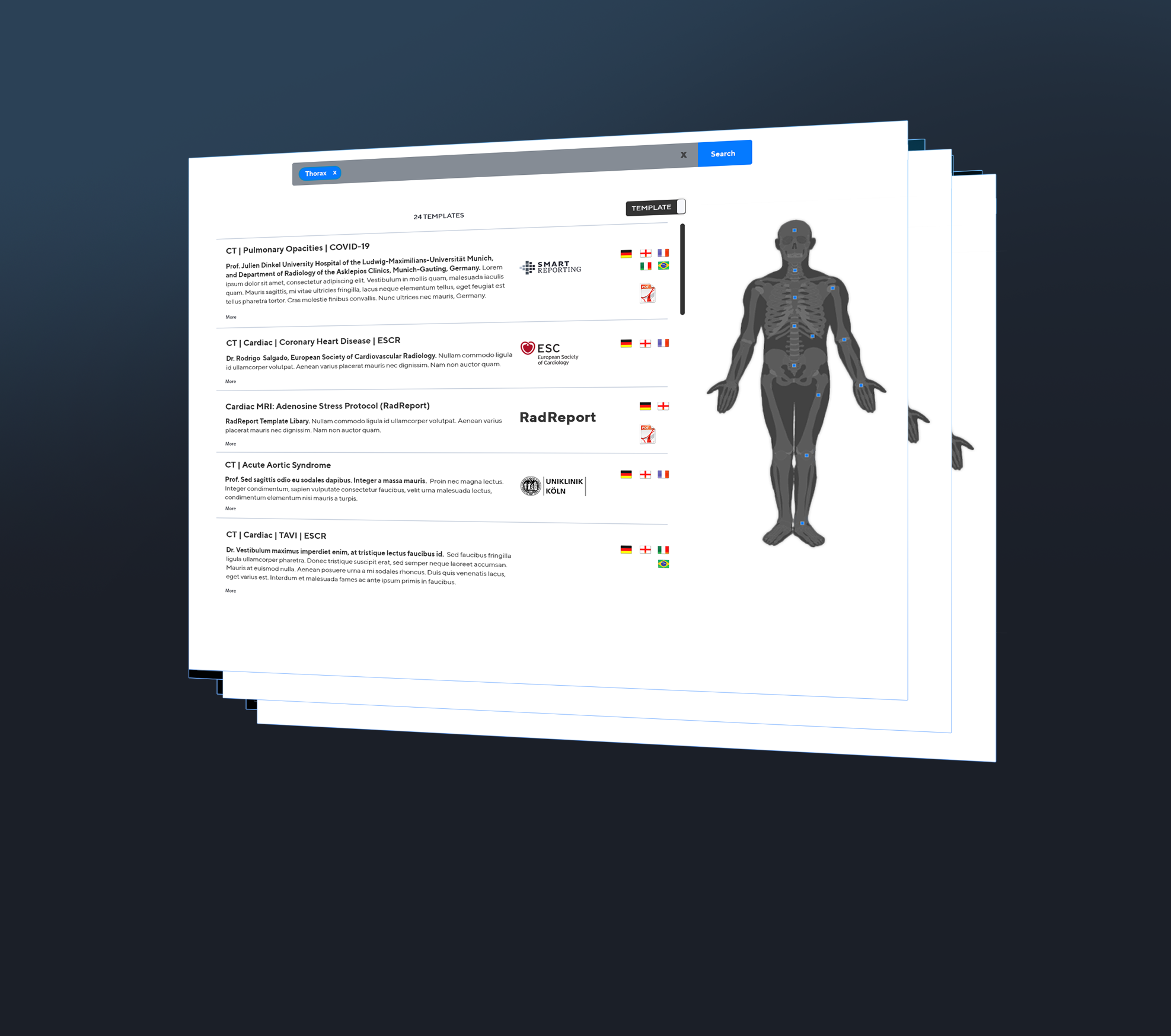 Smart templates for structured reporting.
Easy to use, flexible and customizable
What if you could easily meet the various requirements of your referring physicians with standardized and structured templates? If templates were not just templates, but a workflow tool adapted to you? Then get to know our Smart Reporting Template solution now.

With our variety of diagnosis-specific templates, you always have the latest medical guidelines and expert knowledge at your fingertips.
Use our Template Creator and adapt the templates to your individual clinical routine - as it suits you best.
Templates & Creator
By doctors for doctors
The combination of our templates and the Template Creator allows you to standardize your reporting and meet a wide range of requirements for your clinical routine and findings.
Benefit from our flexible template solution:
Use - subject-specific and structured templates, ready for use in your clinical routine, with expert knowledge right at your fingertips.
Customize - individualize your templates to fit you and the way you work.
Create - write your own templates, according to your wishes, structures and requirements
SmartCreator
Customization and flexibility
Create your own templates :

Build your own templates for structured reporting - according to your needs, ideas and adapted to your way of working

Independent adaptation of existing templates to your workflow

User-friendly cloud solution

Share your standardized report templates with your network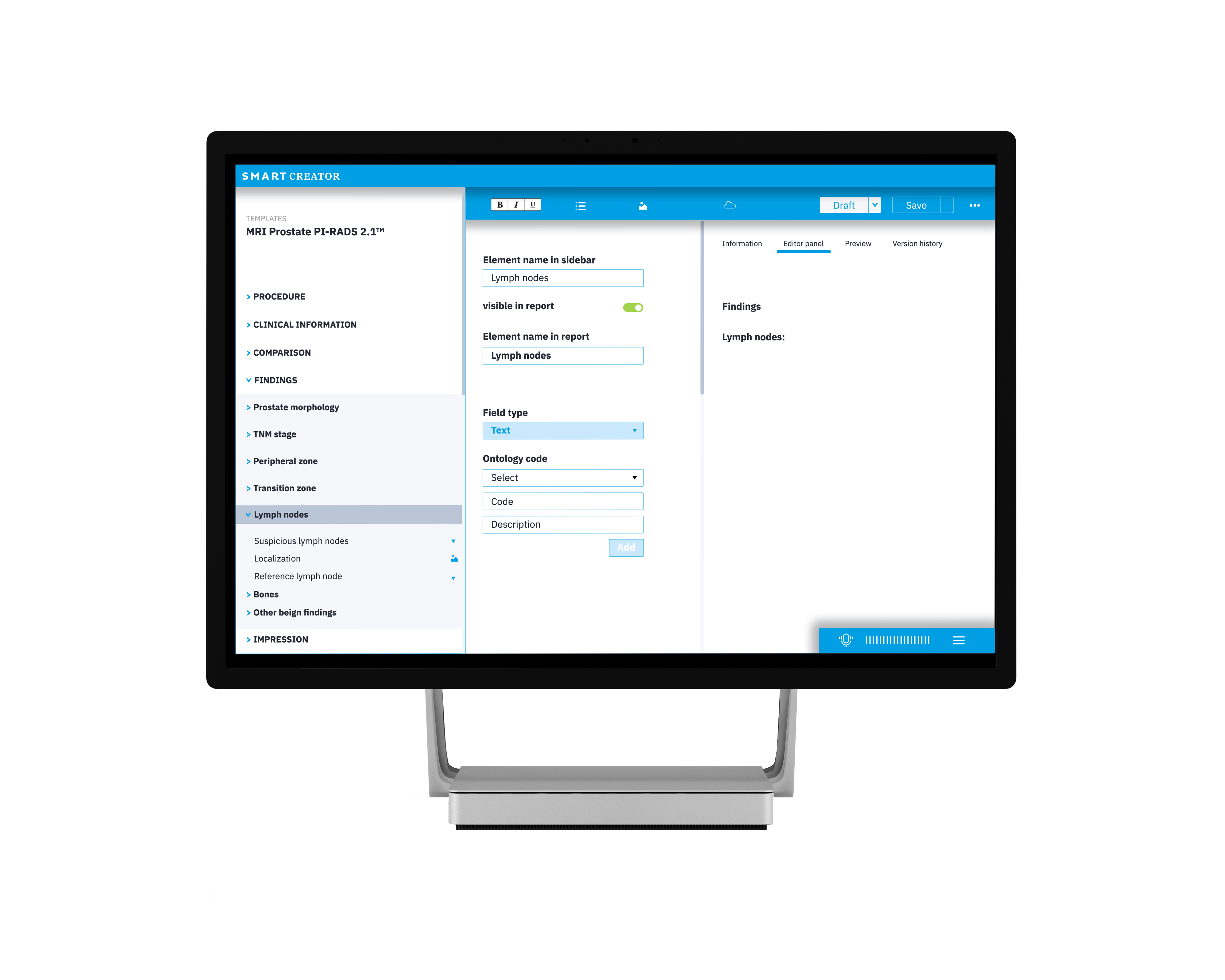 SmartLibrary
Structured and subject-specific
Choose from over 100 templates
Subject- and diagnosis-specific templates

Guideline-compliant infoboxes, based on expert knowledge with profound medical expertise to support in everyday clinical practice

Visualization of your diagnosis through anatomical graphics

Multi-lingual: availability in multiple languages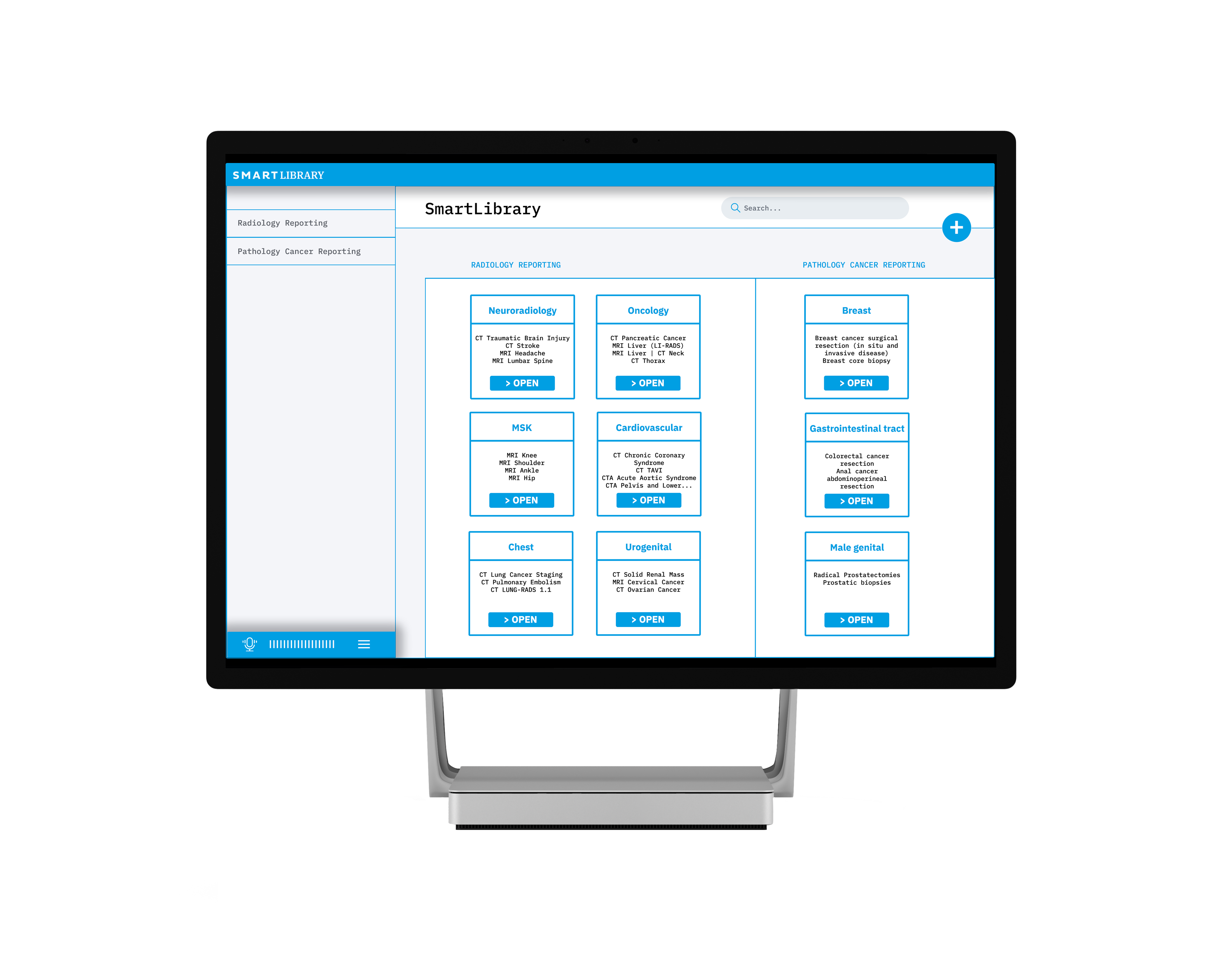 Interested? Sign up for your free personal demo.
Just fill out the form and we schedule your personal demo with you