SmartReports.
The voice-enabled, smart reporting solution
fully integrated into your workflows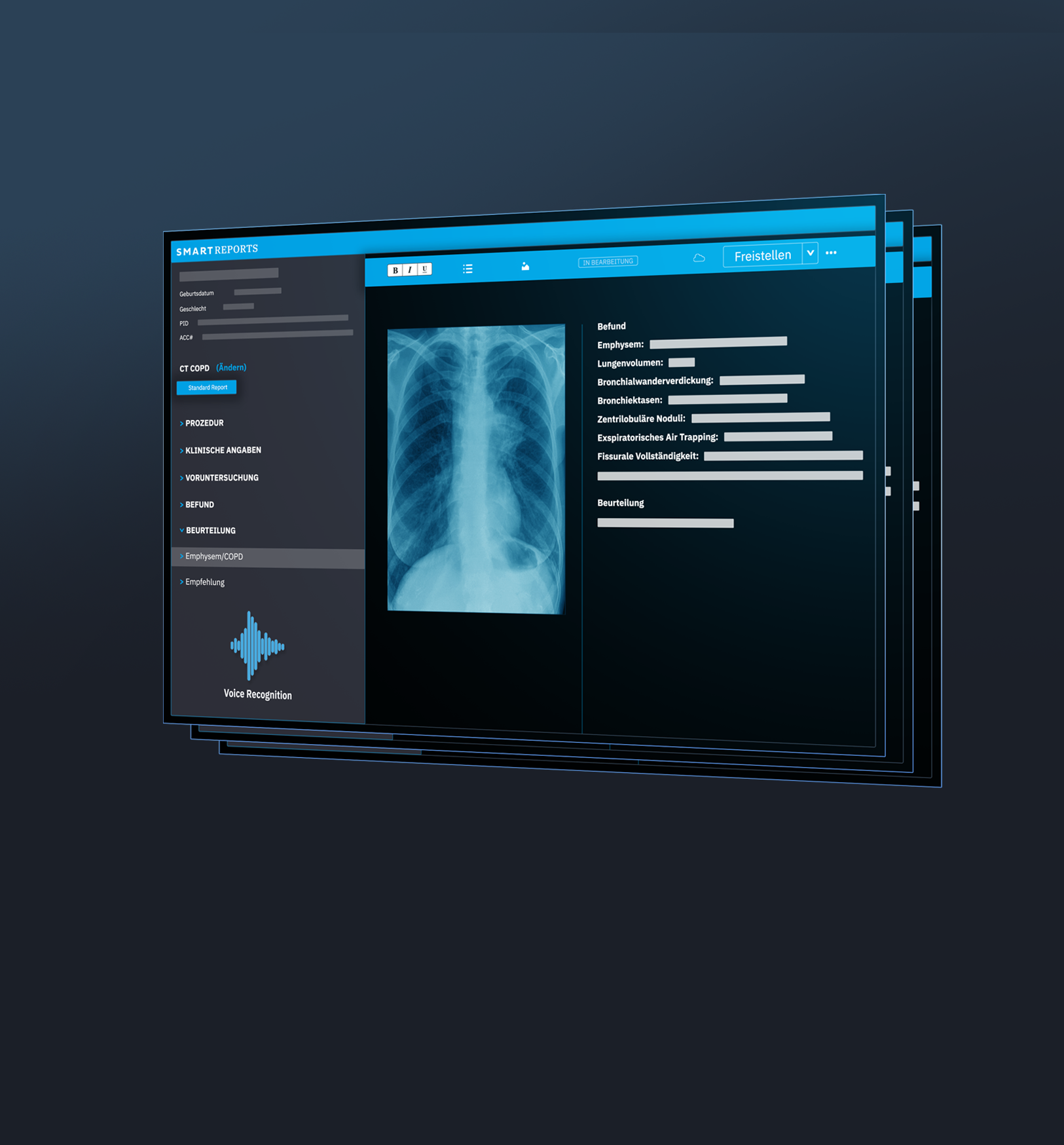 Smart, flexible & structured
How would you like a smart reporting solution that supports you from the preliminary examination to the diagnosis? Do you prefer to use your own text modules, dictation, or refer to medical guidelines? - Then you should learn more about SmartReports

With SmartReports, we combine your personal workflow with all the benefits of a smart reporting solution. We offer you a speech-based, flexible and, above all, productivity-enhancing editor that supports you in mastering your clinical and operational challenges in the best way possible.
SmartReports
Product Highlights
Hybrid reporting: flexible transition between structure and free text
Efficient and convenient navigation and clinical documentation with speech, keyboard and mouse
Medical expertise and background knowledge available through a single click: get the latest insights from experts through high-quality templates & modules
Fully embedded in your current workflow including reporting lifecycle management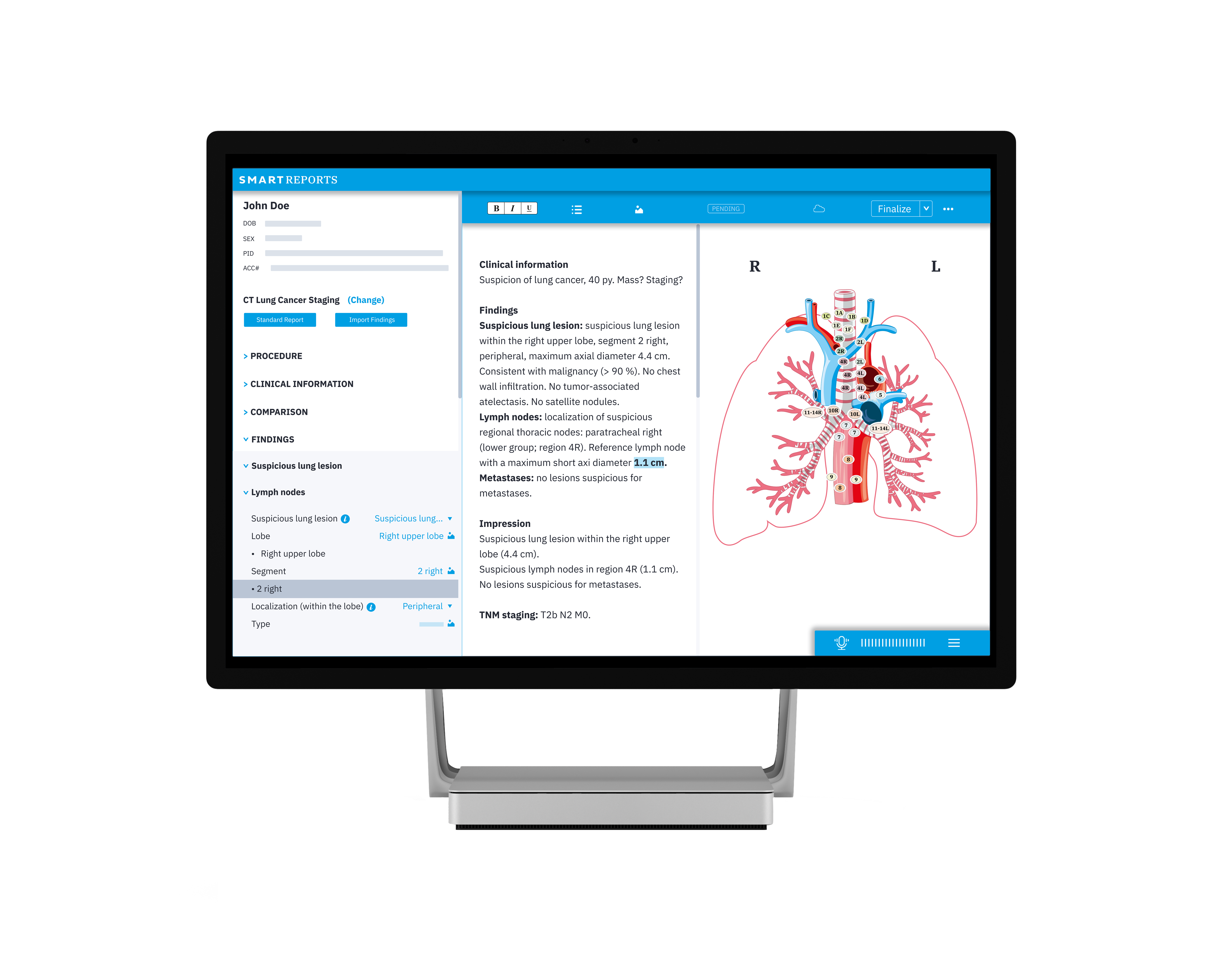 Faster Input. Better Output.
With SmartReports you have the full flexibility for efficient and structured reporting.
Our smart reporting solution offers you a fully integrated editor that provides reporting templates across departments for your daily diagnostic routine.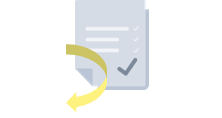 Faster Input
Connect SmartReports with strong partner systems such as RIS, PACS, Viewers & LIMS
Increase your productivity in daily routine with guideline-based reporting templates, implemented speech -recognition and -control as well as freely configurable text modules
Improve the completeness and quality of your reports, through expert and guideline-based content as well as medical background information
Better Output
The collected data is fully machine-readable
Complete interoperability of data via standards and ontologies such as HL7, FHIR, FHIRCast or Radlex
Clear and time-saving communication between diagnosticians and referring clinicians through integrated lifecycle management
The data provides an excellent starting point for training AI Systems and for your underlying clinical research
The flexibility of SmartReports allows you to complete and correct a highly qualitative and structured report in a time-saving manner - without any additional effort. This ensures a clear and time-saving communication between diagnosticians and referring clinicians.

SmartReports
Technical Details
Complete interoperability of data via standards and ontologies (e.g. HL7, FHIR, FHIRCast, Radlex)
Interfacing with your already existing clinical IT systems (e.g. RIS, PACS, LIMS, EHR)
Create, add, and maintain machine-readable data directly at its source
Data protection compliant installation at your site
Interested? Get your Personal Demo!
Just fill out the form and we will schedule your personal, free Demo with you.