SmartLibrary
.
THE HEART OF SMARTER REPORTING.
Medicine evolves, so do we

.
Medical documentation and the clinical guidelines are the back bone of healthcare.
SmartLibrary enhances the quality and consistency of reporting by setting standards and structures - always including the latest clinical knowledge and guidelines.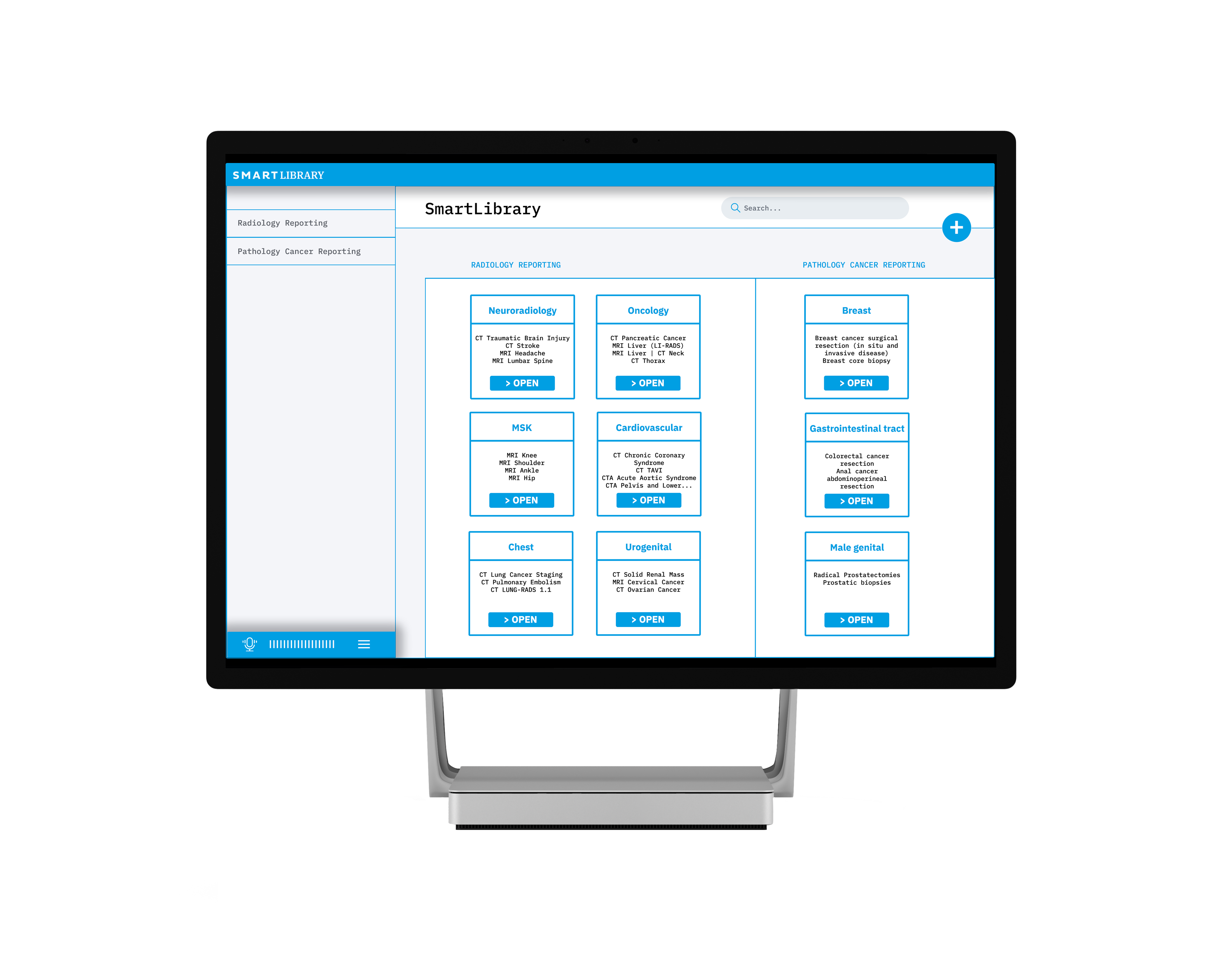 THE HEART OF SMARTER REPORTING.
Region- and disease-specific templates




Guideline-compliant infoboxes, based on expert knowledge with profound medical expertise to support in everyday clinical practice


Visualization of your diagnosis through anatomical graphics



Available in multiple languages
Choose from over 100 reporting templates for radiology, pathology and further disciplines
.
Neuro Templates:
MRI Multiple Sclerosis
MRI Brain Tumor
CT Stroke
...
Onco Templates:
MRI Rectal Cancer ESGAR
CT Lung Cancer Staging
Ultrasound TI-RADS
...
MSK Templates:
MRI Knee
MRI Shoulder
MRI Ankle
...
Cardiovascular Templates:
CT Heart CAD-RADS 2.0
CT TAVI
CT Acute Aortic Syndrome
...
Chest Templates:
CT Lung-RADS
CT Pulmonary Embolism
X-Ray Chest
...
Urogenital Templates:
MRI Prostate PI-RADS 2.1
CT Solid Renal Mass
CT Ovarian Cancer Staging
...