Fully integrated image analysis and reporting.
---
Smart Reporting's collaborative research addresses the main issues facing AI in clinical routine. The overall focus is to increase productivity via technical integration of AI to enable semi-automated workflows and orchestrate the use of AI across complex clinical settings. The collaborative scientific projects of STRIKE and KI-BETA are successful examples of these aims.
"Our goal in the long term is to provide high-quality decision support and diagnostic assistance that lead to standardized reports that will benefit patients, practitioners, and health policymakers," said Wieland Sommer, Smart Reporting's CEO. "We were able to build first prototypes that use our partners' AI to automatically analyze radiology images and transfer the results into structured reports." See below for our most recent examples.
Smart Reporting to add AI-diagnosis integration to free COVID-19 template
In early spring, three innovative projects came together to create AI-enabled solutions for diagnosing Coronavirus. The result is SmartCAD | COVID-19.
Learn more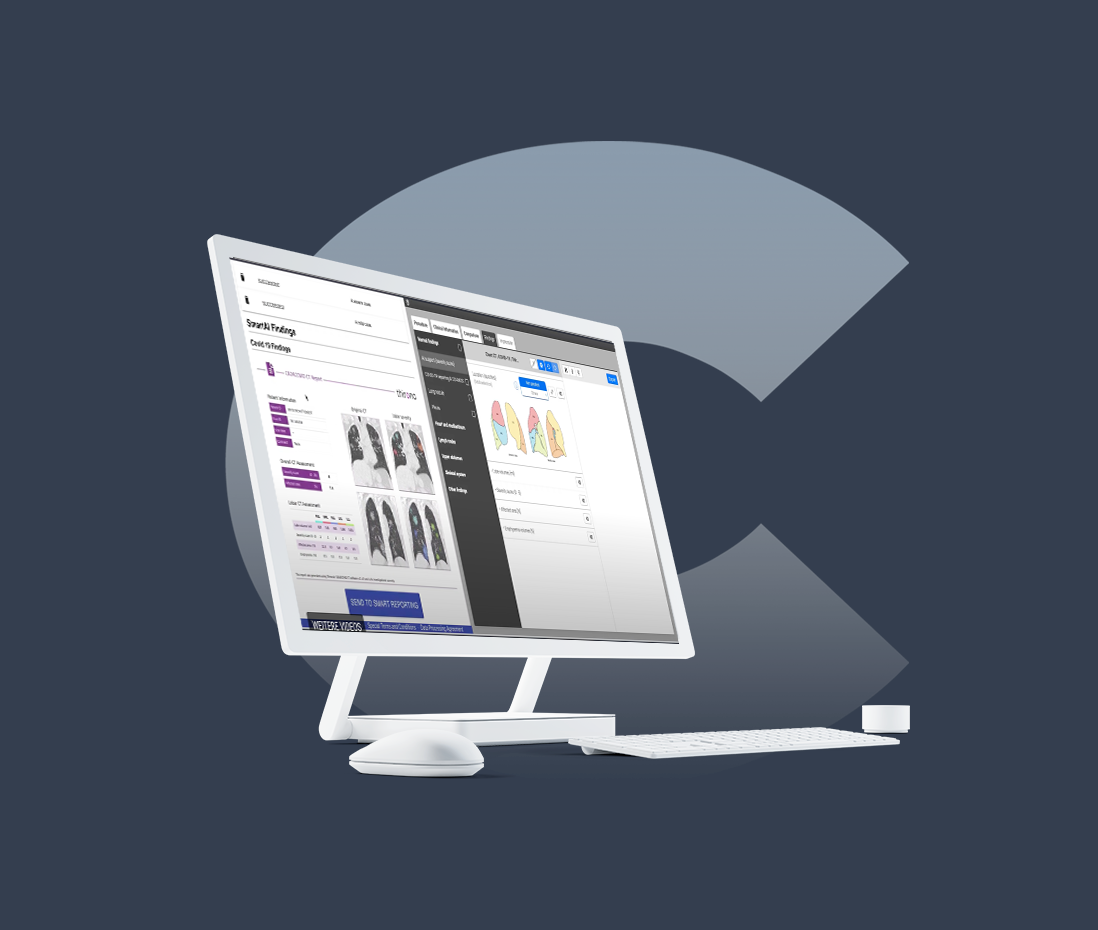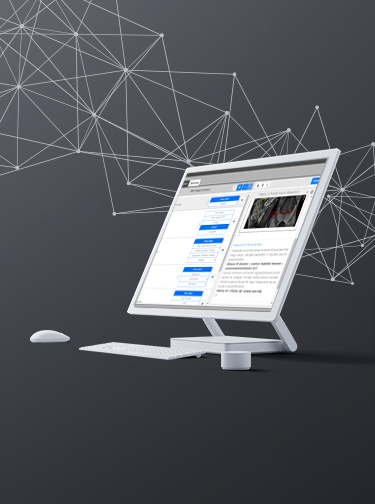 STRIKE
---
Structured therapy planning with AI decision support for liver interventions
Hepatocellular carcinoma (HCC) is the second most common cause of cancer-related deaths worldwide. The choice of the optimal therapy and specialized therapy planning are of crucial
importance for the success of treatment and the survival of the patient. However, due to different treatment options, various contraindications and rapidly growing literature on individual therapies, this represents a major challenge in clinical practice.
The aim of STRIKE is to develop a demonstrator that uses artificial intelligence (AI) methods to support therapy selection of HCC. The demonstrator uses decision trees to structure and connect clinical data of patients and quantitative parameters from image data.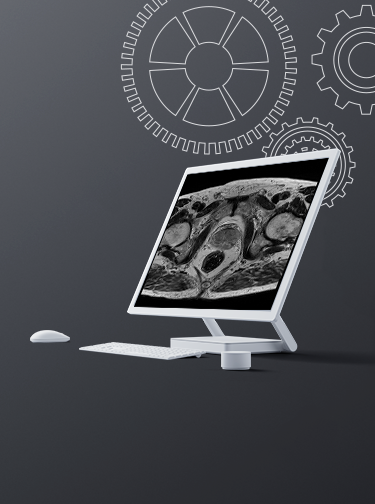 KI-BETA
AI-based evaluation of clinical imaging in prostate cancer.
---
Automated prostate cancer diagnosis: Smart Reporting receives € 1.2 million funding for AI research
The grant has been awarded € by the German Federal Ministry of Education and Research for developing an artificial intelligence tool that assists physicians in the examination of prostate cancer. The KI-BETA project aims to improve patient management and outcomes by providing a solution for automated prostate cancer diagnosis in radiology and pathology.
A strong emphasis during development will be placed on optimizing physicians' work flows and KI-BETA will hence be pursued in close cooperation with medical experts. The industry-in-clinic platform M3i will participate in the project to facilitate this process. M3i provides straight-forward access to clinical experts and serves to promote efficient and legally compliant development.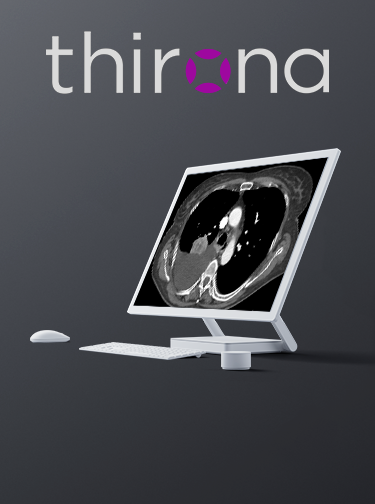 ImageREPORT
---
Novel system for automated medical image analysis and structured reporting for radiologists.
The ImageREPORT project will revolutionize radiology reporting of common pathologies on chest X-rays and chest CT-scans. The system will combine automated, deep learning-based Computer-Aided Detection (CAD) of lung pathologies with structured reporting, to improve accuracy and efficiency of reporting.

Partners: Thirona, Radboud UMC
Funding Agencies: European Union and German Ministry of Education and Research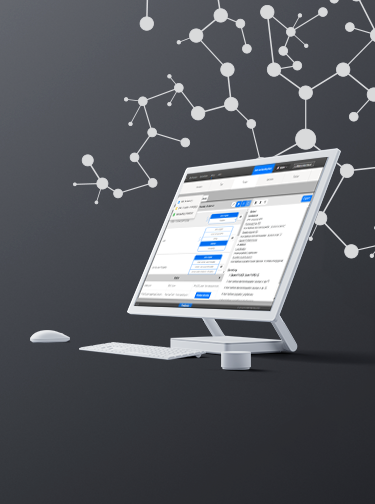 RAPIDS
---
Radiomics Platform for Cloud-Based Image Diagnostics and Structured Reporting
RAPIDS aims to combine Smart Reporting's intelligent reporting software Smart Radiology with the performance management solution Siemens teamplay and state-of-the-art machine learning algorithms by TUM in order to develop a workflow optimized system for automated diagnostics in radiology.
Partners: Siemens Healthineers, Technical University of Munich Funding Agency: Bavarian Ministry of Economics, Media, Energy, and Technology