Medical reporting takes up to 40% of physicians' time. Reducing this time could promote better patient care.
We provide a reporting solution for physicians workflows which is highly efficient, guideline-based and data-driven.
Faster Input. Better Output. Smarter Care.
Reporting has never been smarter.
SmartReports is the synoptic and data-driven reporting solution that speeds up reporting time, enhances reporting quality and improves the communication in radiology and beyond.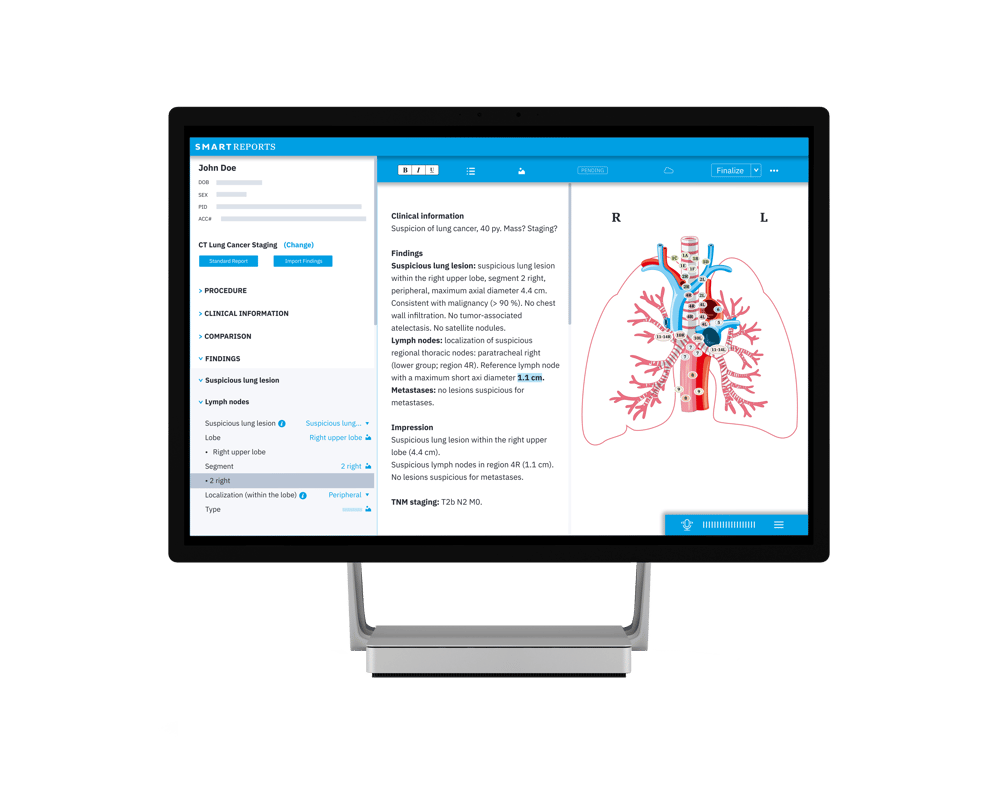 2.3x
Faster in Reporting*
60%
higher Report Quality*
98%
Satisfaction improvement for referring physicians*
Faster Input. Reduce Your Reporting Time.
We offer a suite of guideline based templates, intelligent speech understanding for reporting efficiency and our solution can be seamlessly embedded into your reporting workflow (RIS, PACS, EMR, AV, AI).

Highly efficient Templates
Broad variety of templates
Modular content on the fly
Fast high-throughput templates, e.g. Chest X-ray
Complex guideline-based staging, e.g. MRI Rectal Cancer

Fully voice-enabled, structured and flexible
Intelligent speech commands for efficiency
Highly efficient shortcuts to report common findings
Combine structured and free-text sections

From Viewing to Reporting
Direct measurement transfer (from PACS, AI, AV)
Clinically relevant pre-population of the report
Seamless embedding in all reporting workflows
Better Output. Enhance Your Reporting Quality.
With the latest medical knowledge and guidelines, comprehensive interoperability and machine-readable reports, studies show that 60% higher quality for decision-making can be achieved.

Latest medical Knowledge and Guidelines
Relevant classifications and updated guidelines
Interactive graphical elements
Clinical background information

Common interoperability Standards
Standard interfaces HL7, FHIR, FHIRcast
Ontology coding based on ICD-10, SNOMED-CT, Rad-Lex, LOINC

Mineable Data instead of Free Text
Machine-readable and actionable data formats
Foundation for Analytics and AI
Potential for research data bases and patient registries
Smarter Care. Upgrade Your Communication.
SmartReports facilitates preparation and collaboration in multi-disciplinary care (e.g. tumour boards, MDTs, treatment planning) leading to better patient care.

Smarter Care. Optimized Communication with referring Physicians.
Efficient preparation of tumour boards
Streamlined information and guidelines
More efficient treatment planning
The Pathways of your Report
A radiology report often addresses more than 10 different stakeholders. SmartReports enables standardisation of communication across the care pathway.
We have the Solutions for faster, better & smarter Reporting.
At Smart Reporting, we develop solutions by medical experts for medical experts.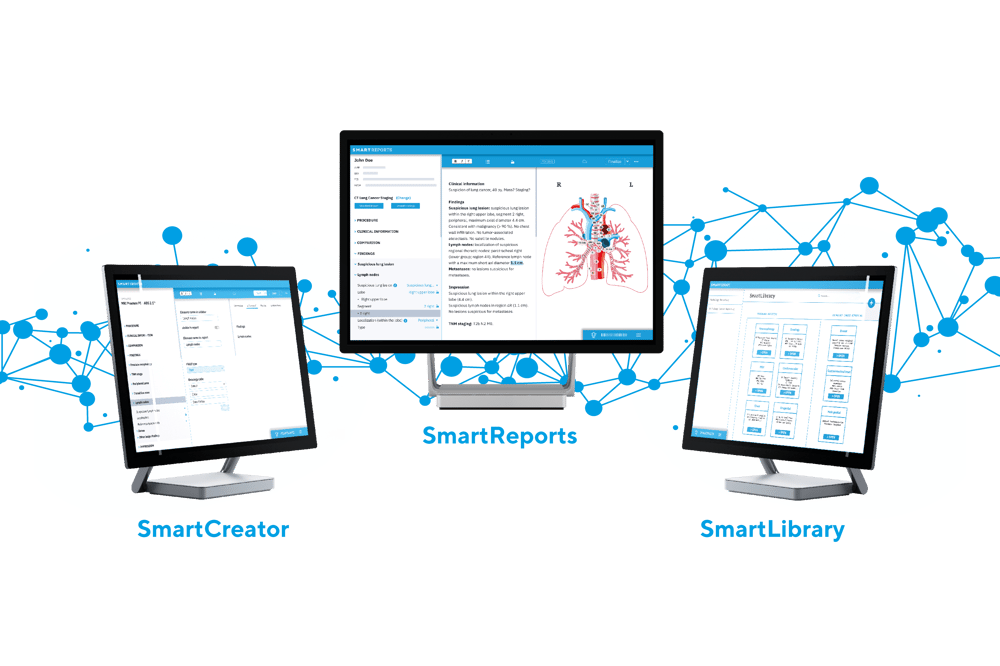 We at Smart Reporting aim to help you to eliminate inefficiency, enhance the quality of care and get rid of inefficiencies within your reporting and communication workflows. This is what we mean by Faster Input. Better Output. Smarter Care. Not only the referring physician will thank you!
Innovation through Collaboration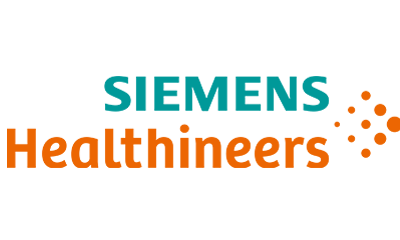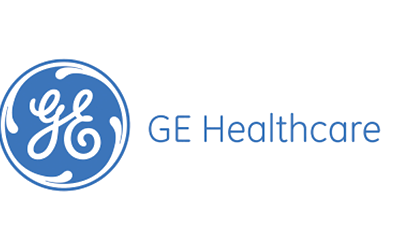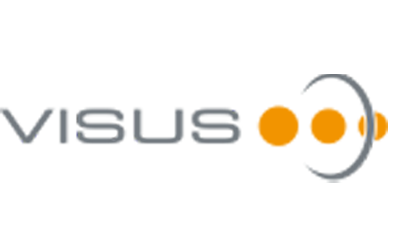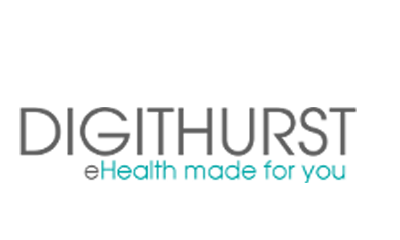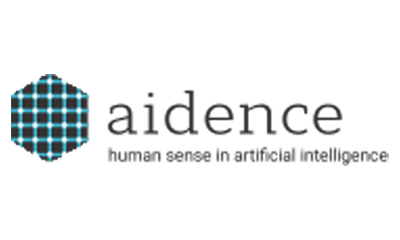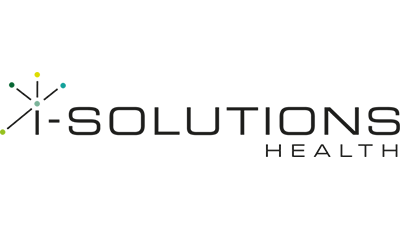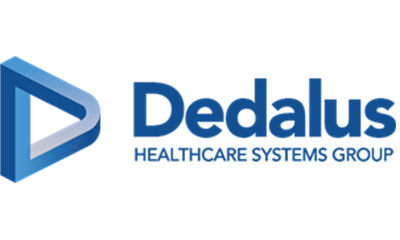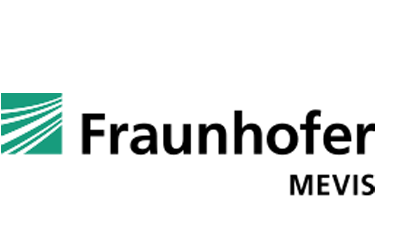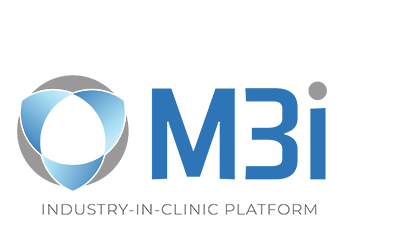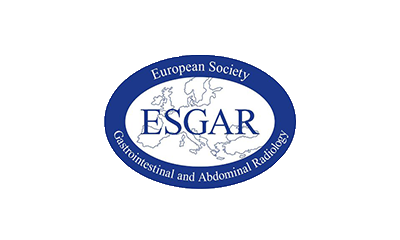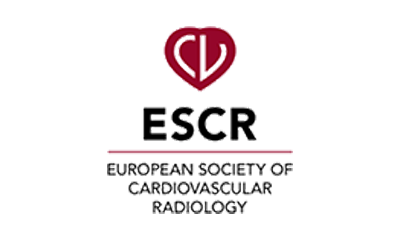 *Example Xray reading time reduction with IB Lab LAMA™(leg angle measurement) powered by ImageBiopsy Lab
*Schoeppe et al. - Structured reporting of dual-energy x-ray absorptiometry exams for osteoporosis evaluation
*Nörenberg et al. - 2016 - Structured Reporting of Rectal Magnetic Resonance Imaging in Suspected Primary Rectal Cancer
*Schoeppe et al. - Structured reporting adds clinical value in primary CT staging of diffuse large B-cell lymphoma.