For Radiology
---
At Smart Reporting, our goal is to provide an intuitive and flexible reporting solution for radiology - customizable to your individual workflow.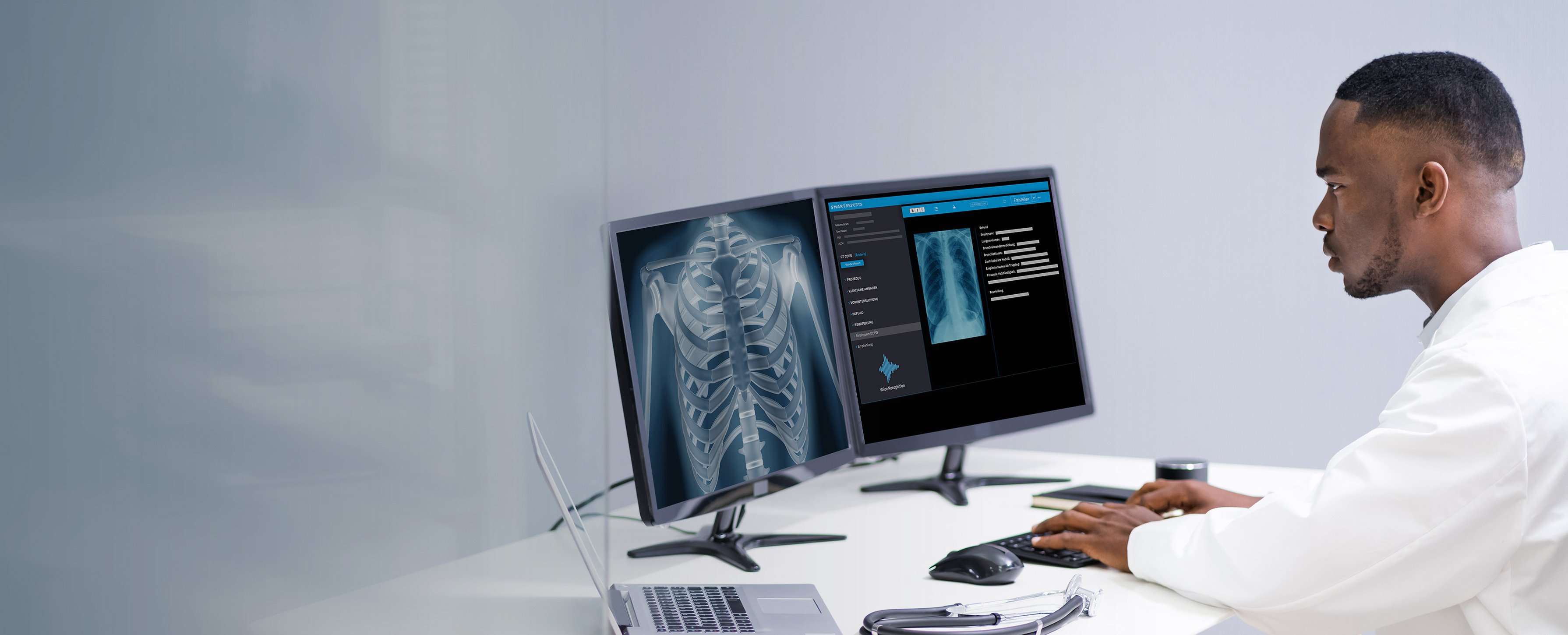 The future of radiology is smart..
The last few decades have seen immense developments in the field of diagnostic imaging. However, the way reporting is done has hardly changed since then. We are aiming to change this!
By radiologists, for radiologists.
Routine reporting, such as common chest X-rays, easily dictated as usual
Complex and comprehensive reporting, such as prostate PI-RADS classifications, using guidelines and autotext.
Every question can be reported in a structured way, in combination with free text, even with the use of your own text modules
Delegate your workload: one worklist for several user groups, completely location-independent and network-independent.
We also integrate seamlessly into your clinical routine - work the way you are used to - only smarter!
Maximum Flexibility
in Report Generation
Whether free text, structured or a combination of both: our hybrid reporting solution allows the radiologist to decide according to his or her personal preferences and depending on the case to what extent they want to report in a structured way.

From completely dictated free-text findings for common X-ray thorax to structured, highly standardized findings for complex cases. This ensures maximum flexibility based on the preferences of the respective radiologist.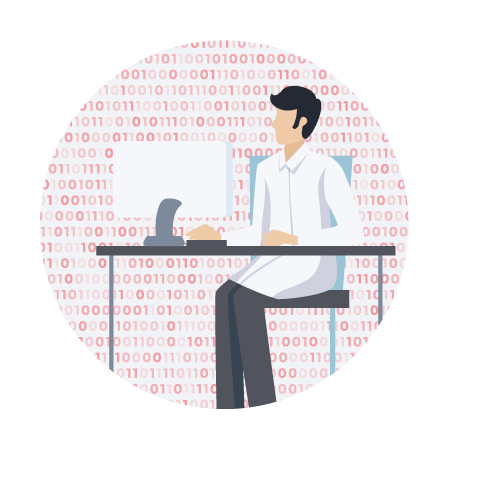 Increased Completeness
Increased Quality
Increased completeness and quality of reports as well as higher levels of satisfaction among diagnosticians and referring physicians are evident. Use the provided guidelines and clinical background information as a reference.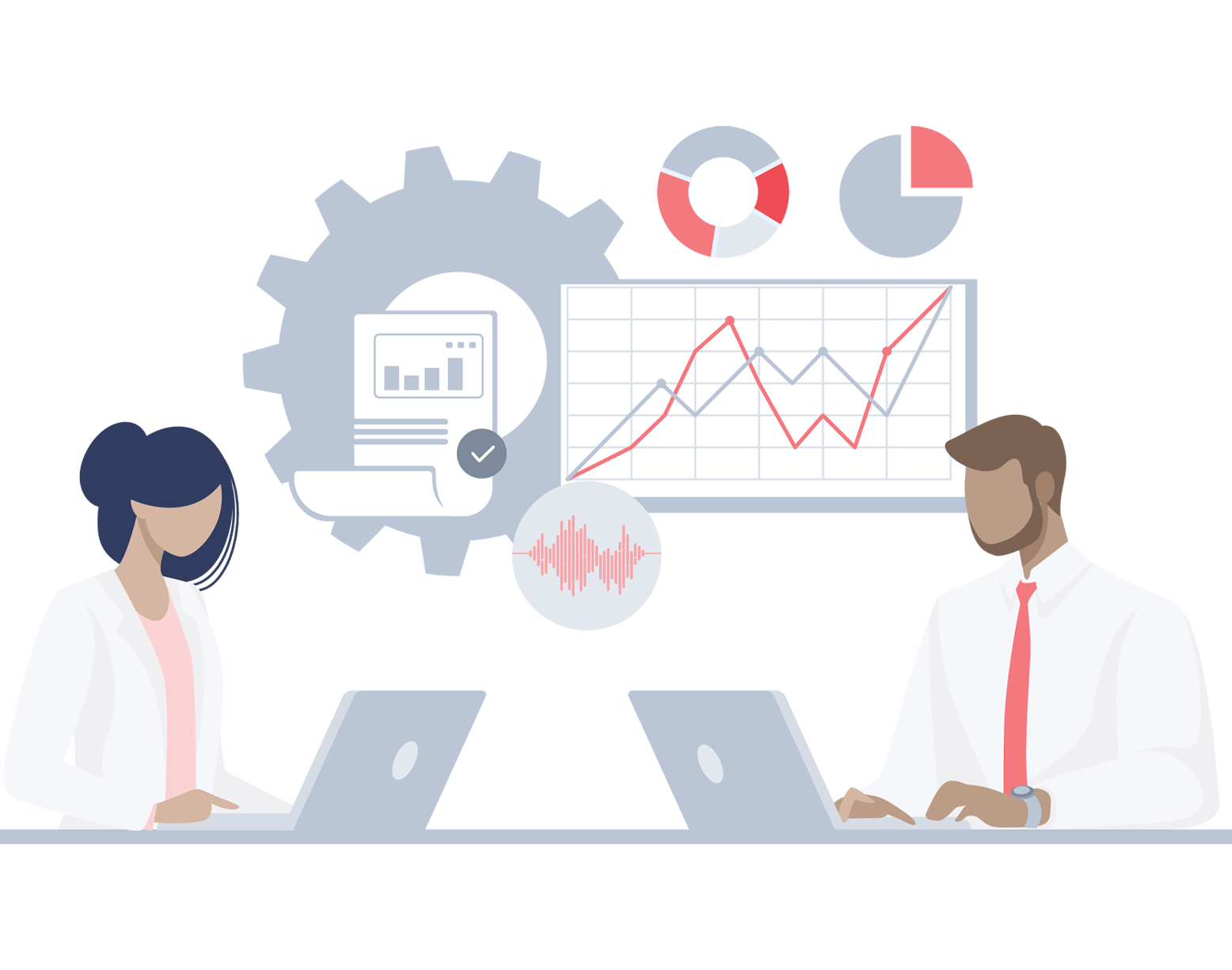 Consistency
Consistent structure & terminology
Reports are consistent in the terminology and their structure, thereby supporting you in your clinical workflow and your communication. Keep the flexibility you need and adapt your text at any time as you prefer.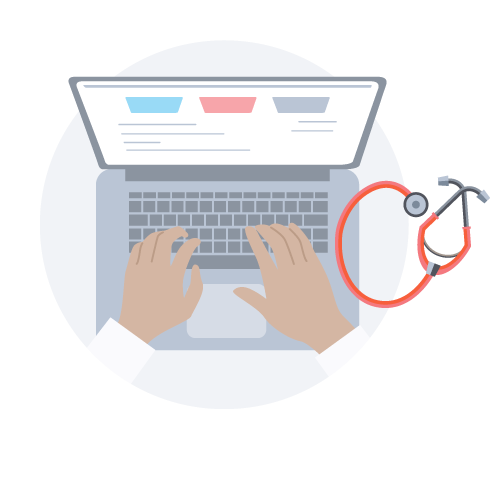 Clinical Support
Curated Digital Textbook
Become independent of experts: we provide you with context-specific clinical background information. This includes detailed descriptions of guidelines, classifications or excerpts from the relevant literature. These "infoboxes" usually also contain graphical illustrations of the pathology and reference images.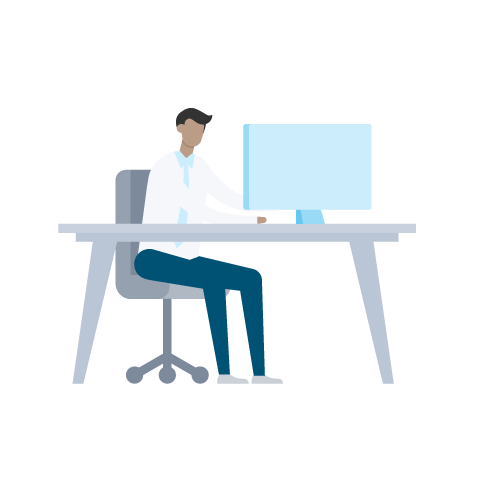 Seamless Integration
into the Radiological Reporting Routine
Connecting instead of replacing: ensure intelligent interaction between your IT-systems. Our smart worklist enables you to connect your functionalities and tasks in a wide range of departments and locations. Standardize and optimize your workflows, as well as the documentation of your patient treatment pathways.