Efficient Collaboration, Connectivity and Documentation
Homogenizing the fragmented IT landscape into a consistent user experience is key. Instead of modifying workflows to fit different systems, we offer a solution that focuses on the needs of users. With SmartWorX we offer you a solution:
...that ensures intelligent interaction between autonomous products.
...that connects products instead of replacing them.
...that presents a vendor-neutral work list.
...that enables resource allocation across sites.
...that enables a structured documentation environment through SmartReports.
...which ensures effective workload management through intelligent algorithms.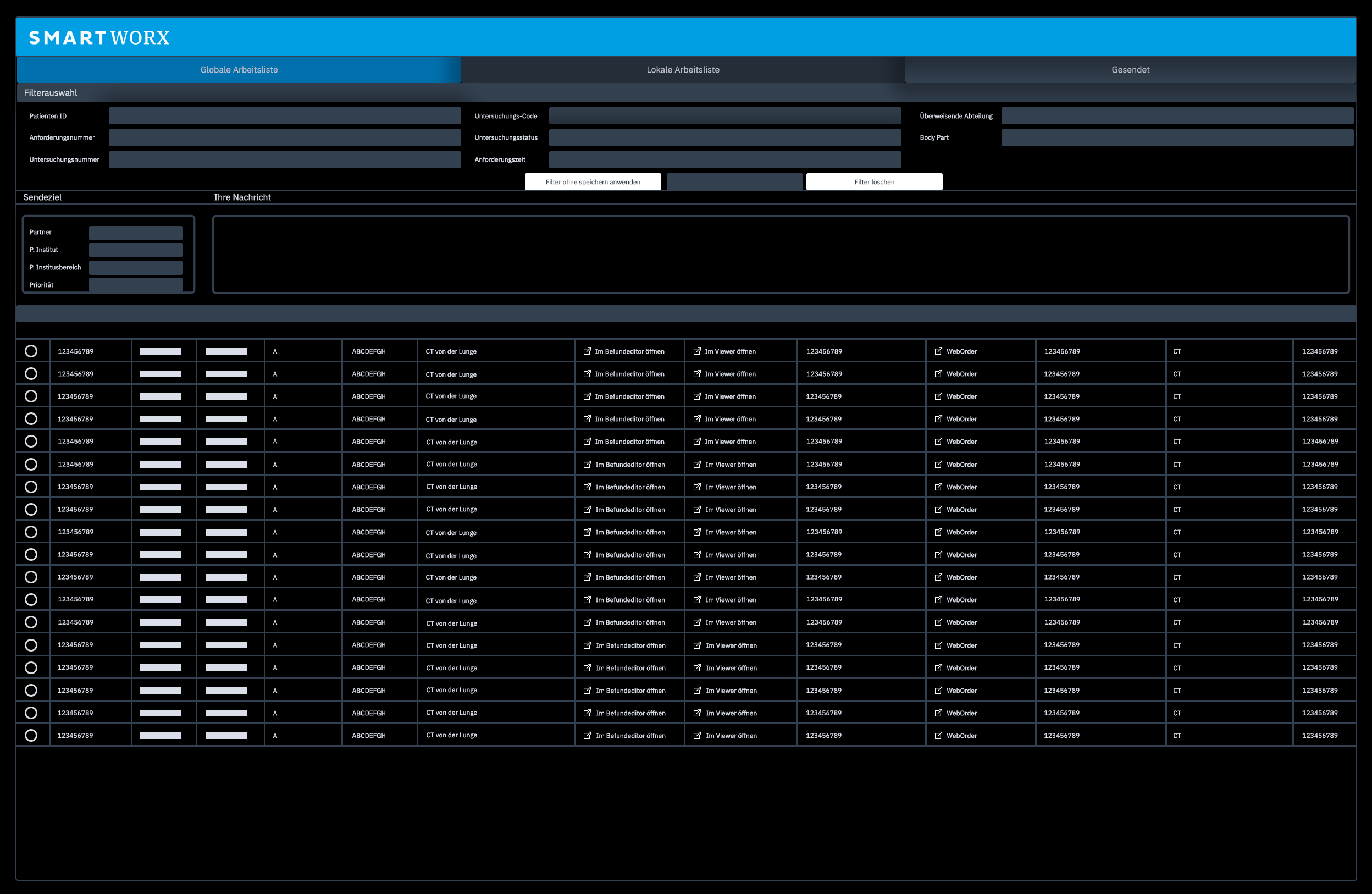 Unified Workflows
Merging fragmented workflows
- Connect instead of replace: Avoid a "rip and replace" strategy

- Manage system migration without lengthy disruptions

- Optimize and standardize your workflows independent of location

- Flexible and universal worklist control & management platform
Optimization of the diagnostic workload
Location- and Site-independent
- Optimized prioritization of emergencies and critical cases

-Location-independent resource allocation

-Enable automation in report generation by incorporating AI-Algorithms

- Monitor and provide cross-site analytics
Standardization of quality
Completeness and consistency of reports
-Fully integrated and structured reporting with SmartReports

-Improved communication in medical treatment processes

-Ideal for clinical meetings, demos and tumor boards

- Facilitate the definition of an enterprise-wide data strategy

-Publish results for future-proof data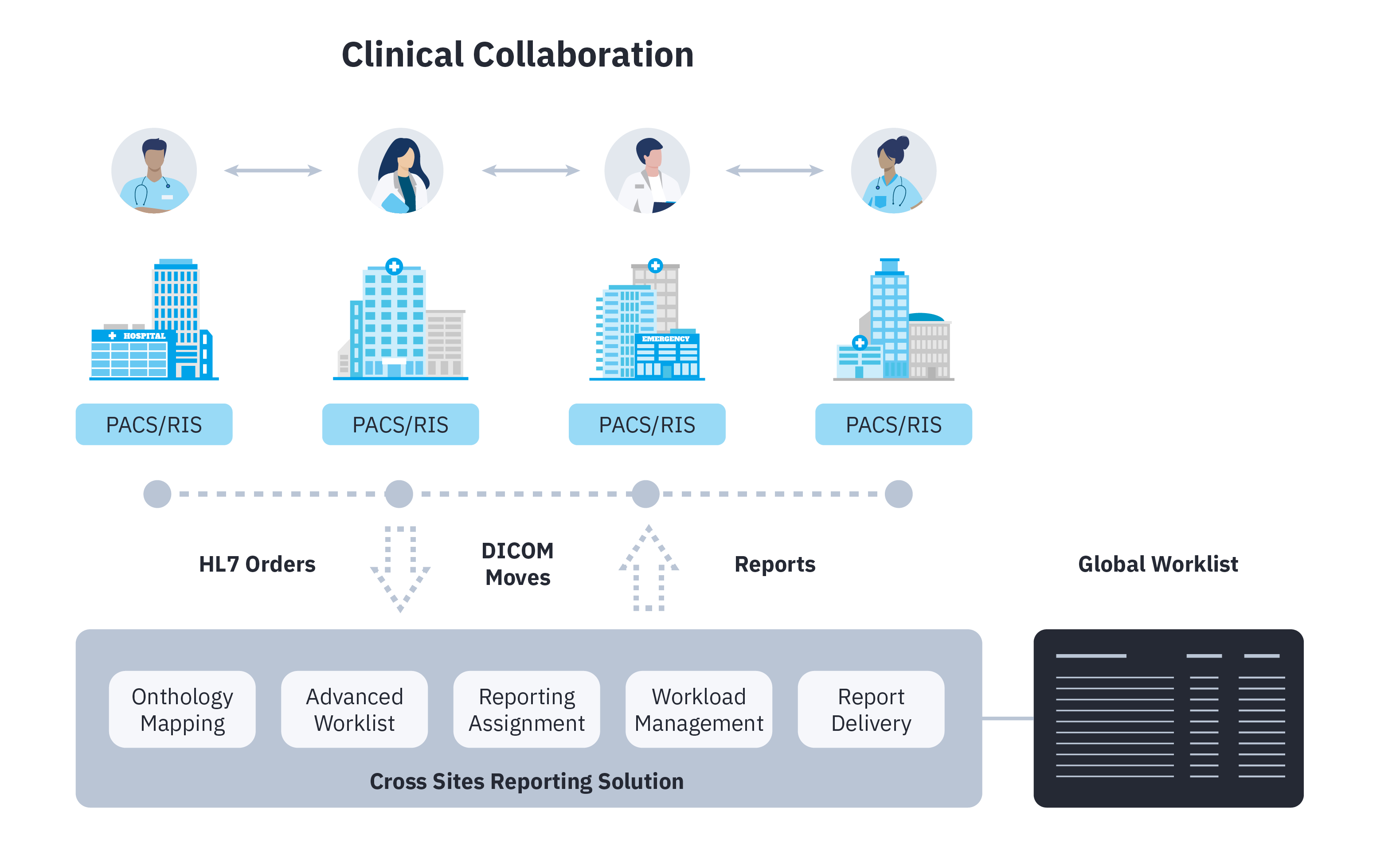 SmartWorX
Technical Details
Vendor-neutral open interfaces
Data infrastructure for cross-hospital collaboration
Image-based reporting / PACS reporting
Fully HTML5-based
Interoperable and integratable into existing IT landscape via standard interfaces (HL7, FHIR, FHIRcast, CDA)
Context-sensitive desktop integration for a user-friendly, more flexible and efficient way of working
Book your personal free live Demo!
Experience our solution for structured reporting in a live and exclusive demo.

Ask our experts any questions you may have and learn more about Smart Reporting.

It's easy: Simply fill out the form - we will contact you as soon as possible to arrange an appointment for your personal online demo.
---