The Reporting Software for Physicians. Smart Reporting is a multilingual, cloud software for structured reporting in radiology. Nowadays it is trusted by more than 10.000 physicians from over 90+ countries.
Helping you, the physician to even save more time on the repetitive tasks. Enabling you to focus on what's important: The case.
Locate and Visualize
Your Findings.
Sketch Elements.
Our interactive sketch elements reduce your cognitive load by visualizing the possible locations of the finding in question. The report text is generated automatically upon selection of graphic segments.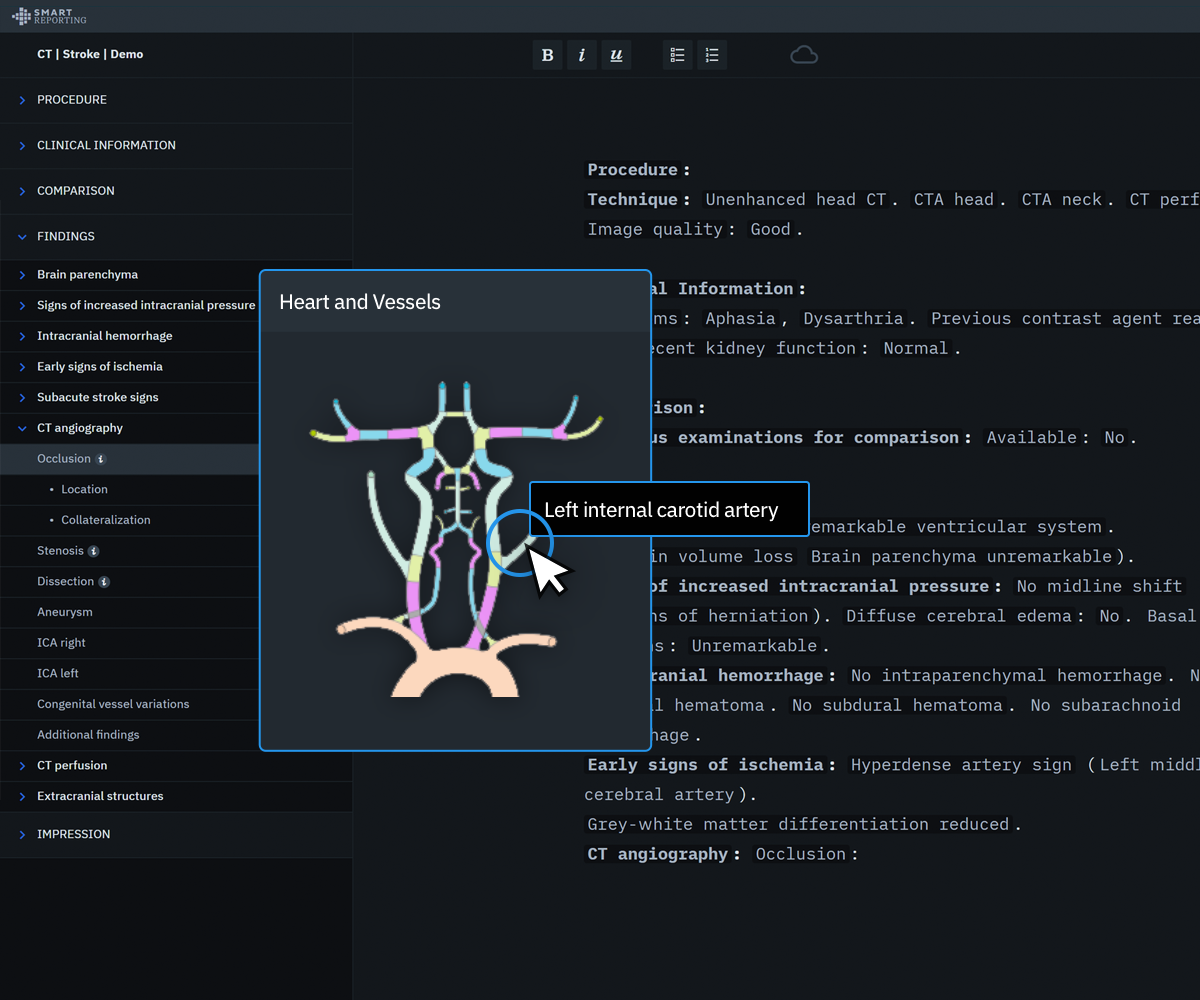 At your fingertips.
Infoboxes.
The vastness of medical knowledge is endless and it continues to grow every single day.
Our infoboxes assist you in making optimal decisions by presenting clinical background information, up-to-date classifications, sample images of pathological findings as well as hints and pitfalls.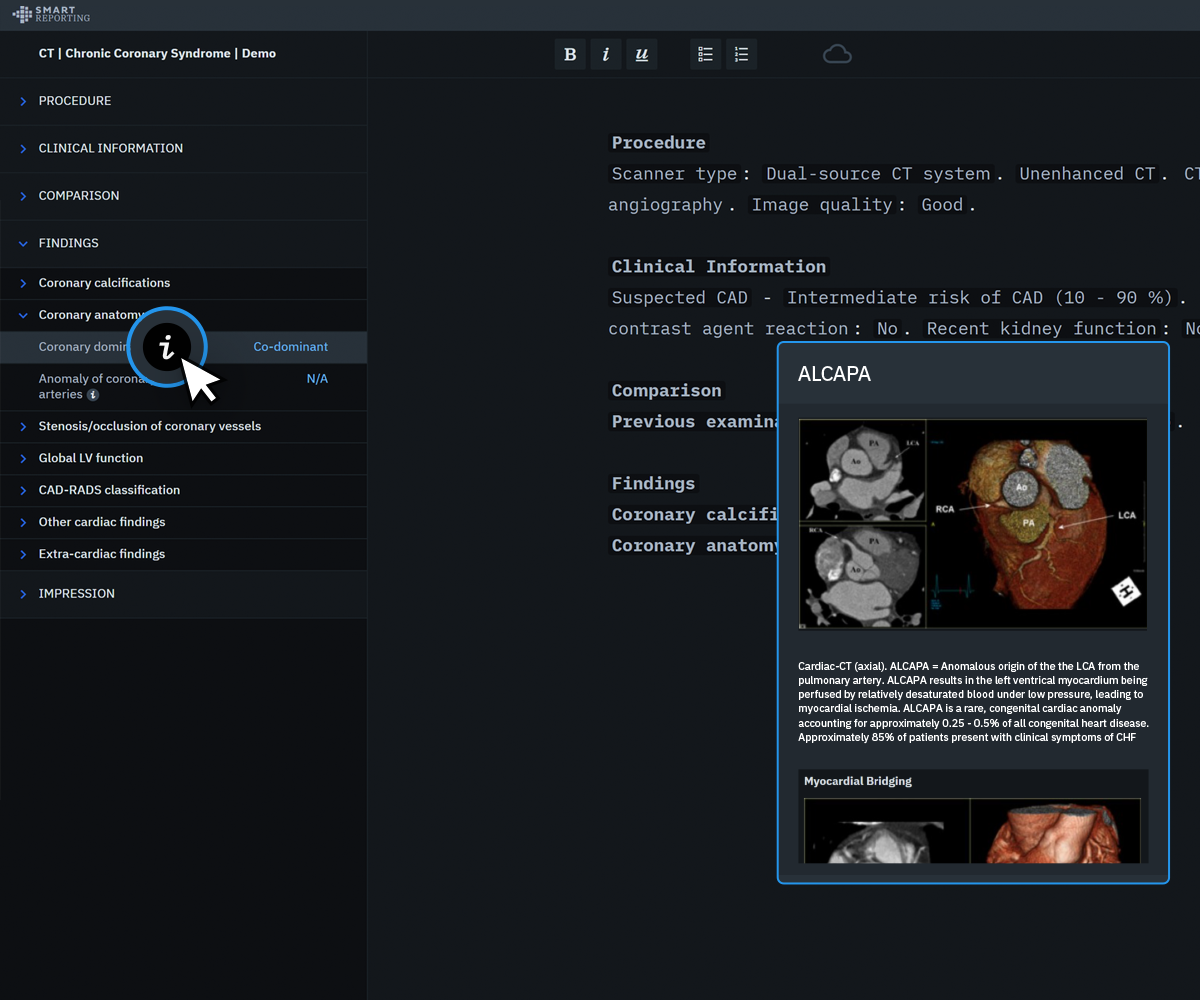 Lightspeed reporting.
AutoTexts.
Repeated copy-pasting of common report paragraphs such as standard procedure protocols is tedious and frustrating.
Our autotexts are easily configurable and can be accessed using customized abbreviations. But that´s not all - the autotext content can be automatically mapped to the reporting template so that the structured data doesn't get lost.